Shopping Cart
Your Cart is Empty
There was an error with PayPal
Click here to try again
Thank you for your business!
You should be receiving an order confirmation from Paypal shortly.
Exit Shopping Cart
Guided Fly and Spey Fishing Trips for Steelhead and Brown Trout with
| | |
| --- | --- |
| Posted on December 13, 2021 at 11:35 AM | |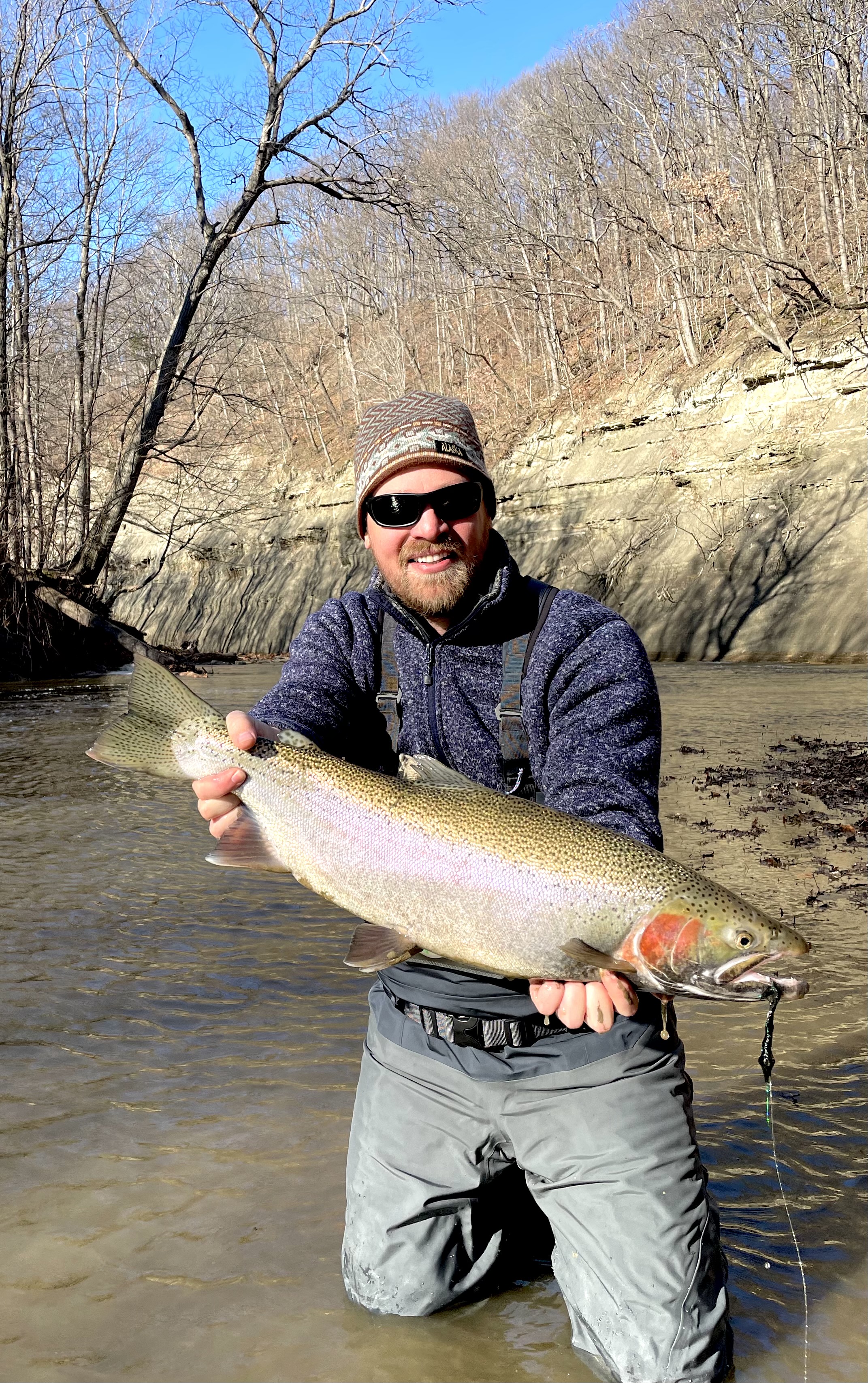 Solid buck from a Plan C watershed.
Well the last month of the year has arrived, and with it runs of good sized winter fish. There seem to be three times during the entirety of steelhead season where over the years many of our larger fish are caught. Though in general, fish size and run timing vary heavily year to year, when you take a long view sometimes trends can be identified. One of those happens to coincide with large fish targeting.
For me, steelhead season starts the 1st of October and ends the 30th of April. In all it totals some thirty-odd weeks. Of that time, it seems that we frequently, though not always, find our biggest fish in three distict periods within that block of time: about the last week or two of October; the entirety of December; and the last week or two of April. Those periods, accounting for approximately 6-8 weeks within the full seasons, on the whole seem to produce our largest fish, though like everything steelhead related it further varies  between watersheds and even in-river fishing locations.
This year seems to be falling right on track, with the added bonus of having a very solid fall run of very health and well fed fish. As of now, fish are everywhere. Any watershed you chose to fish has decent to heavy numbers of fish in it, though finding them can still prove challenging at times with stained and cold water. Big, dark profiles with bright hot spots of orange or chartreuse are good bets, and don't be afraid to explore. We're still finding fish in the running lanes and higher up on the pools. Don't just assume with dropping temps the fish are going to be solely in the classic winter water. But don't forget to fish that either, particularly as we get closer to the end of the year and the afternoon temps stop pushing into the mid-upper forties as much.
I guess to sum it up, there are fish around. Get after them. Who knows, you might find your best of the year in the next couple weeks.
Tight Lines,
 - D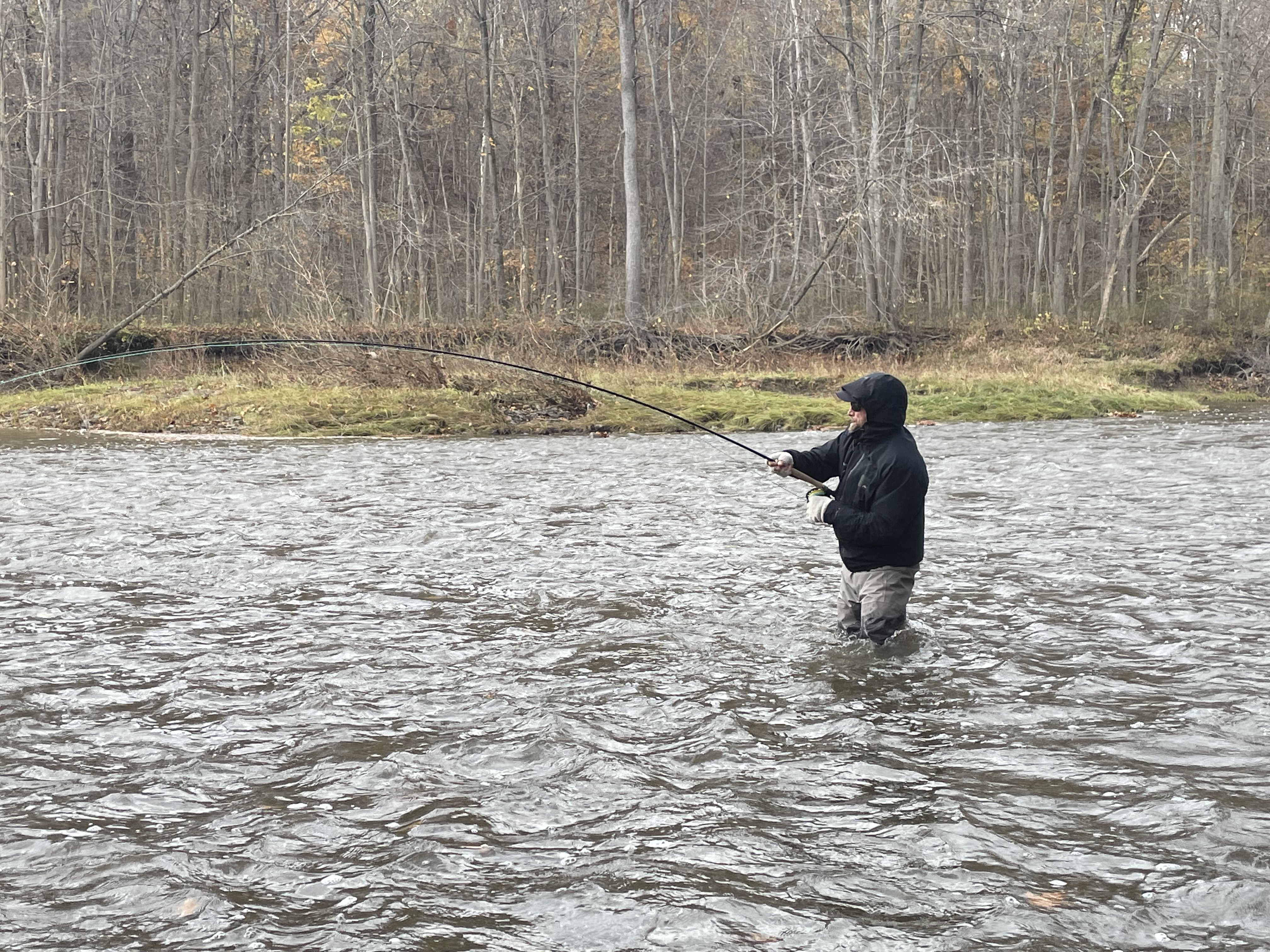 Matt on a good one a few weeks ago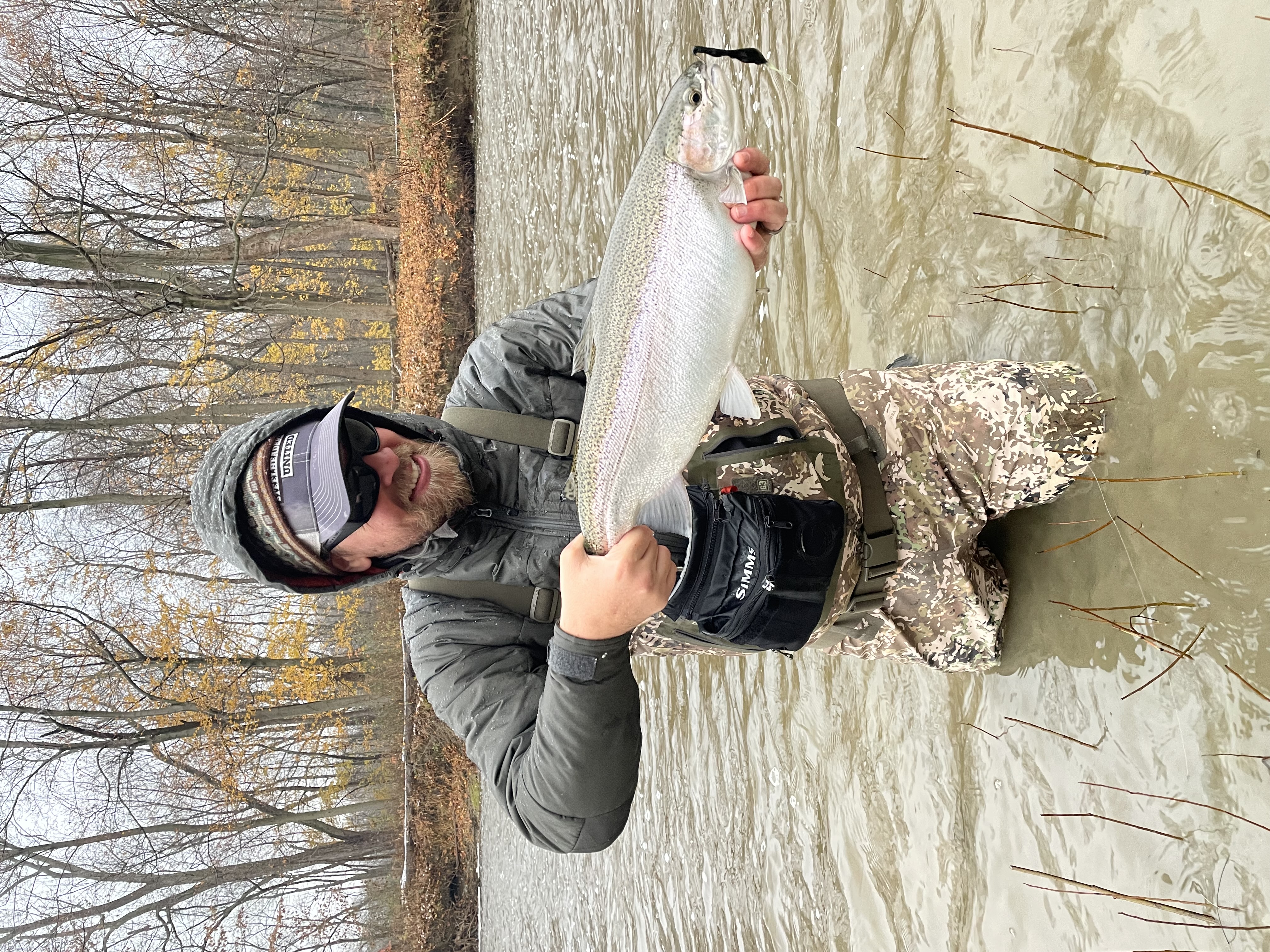 I'm telling you, they're running fat right now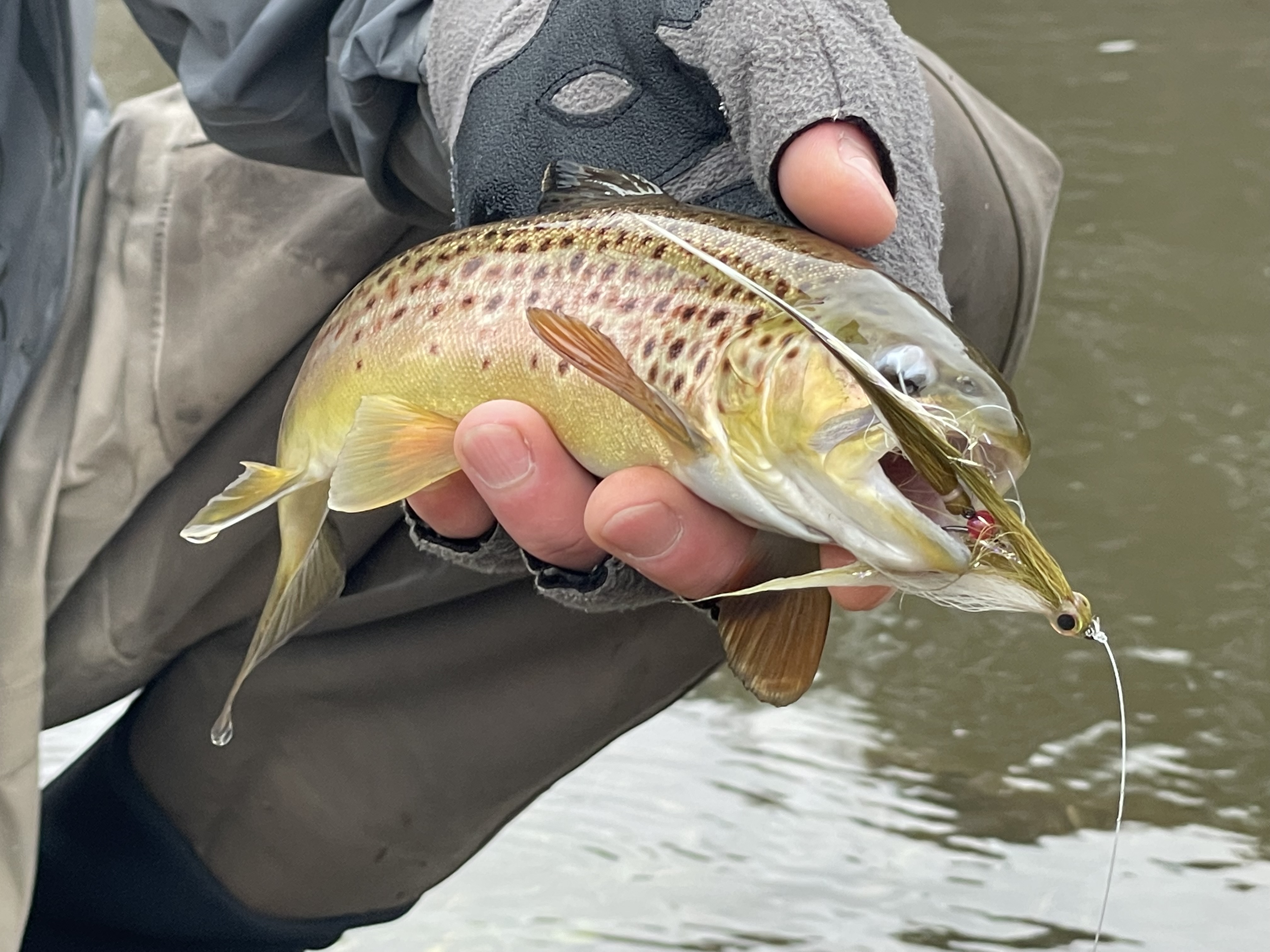 Browns are hungry too
Categories: Spey fishing, Steelhead, Fishing reports
/