Shopping Cart
Your Cart is Empty
There was an error with PayPal
Click here to try again
Thank you for your business!
You should be receiving an order confirmation from Paypal shortly.
Exit Shopping Cart
Guided Fly and Spey Fishing Trips for Steelhead and Brown Trout with
| | |
| --- | --- |
| Posted on November 3, 2021 at 3:00 PM | |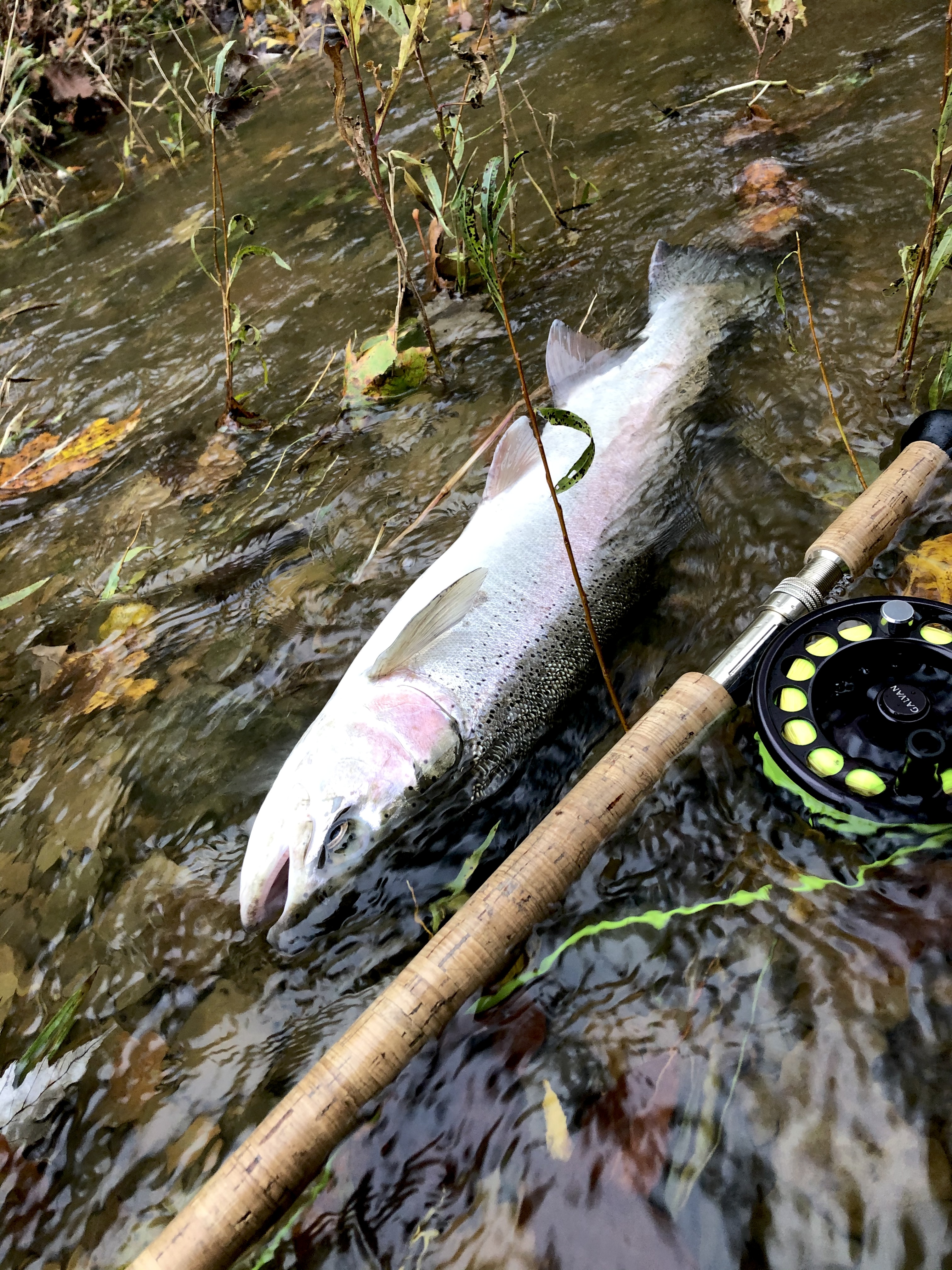 Habits are an interesting thing. Seems more and more that the older I get, the more entrenched I become and I'm not entirely sure why. My guess would be that it has to do with the familiar- that over time we experience numerous things, both good and bad, and in our attempt to limit risk and maximize reward, we turn to the tried and true. As anglers, we fish our confidence flies. We fish our confidence runs. We follow somewhat predetermined paths, fishing the run the way we did because it's the way we always done it. Maybe it worked really well one formative trip that has since became solidified in our consciousness to become a foundation of sorts. 
I caught the fish in the picture above. It's really a funny thing because I caught it out of a river that I haven't caught a fall fish from in at least nine years. It's more of a spring fishery, or so my thinking went. And the reason I haven't caught one for so long from this particular watershed is not for failure on the water, but failure to be on that water. I've spent my time elsewhere. Other rivers with other fish. Other runs that have become my staple fall runs to swing. Pools with fast water at the heads, and nice tailouts at the ends. Perhaps I've been shortchanging myself these last nine years. Or perhaps my habits are my own for a reason. At any rate, I don't know when the next time I'll catch another fall fish from this river is. Maybe it will be in another nine years. Maybe more, maybe less. But either way habits are a funny thing.
Tight Lines,
 -  D
Categories: Spey fishing, Steelhead, Personal thoughts
/