Shopping Cart
Your Cart is Empty
There was an error with PayPal
Click here to try again
Thank you for your business!
You should be receiving an order confirmation from Paypal shortly.
Exit Shopping Cart
Guided Fly and Spey Fishing Trips for Steelhead and Brown Trout with
| | |
| --- | --- |
| Posted on October 19, 2020 at 4:00 PM | |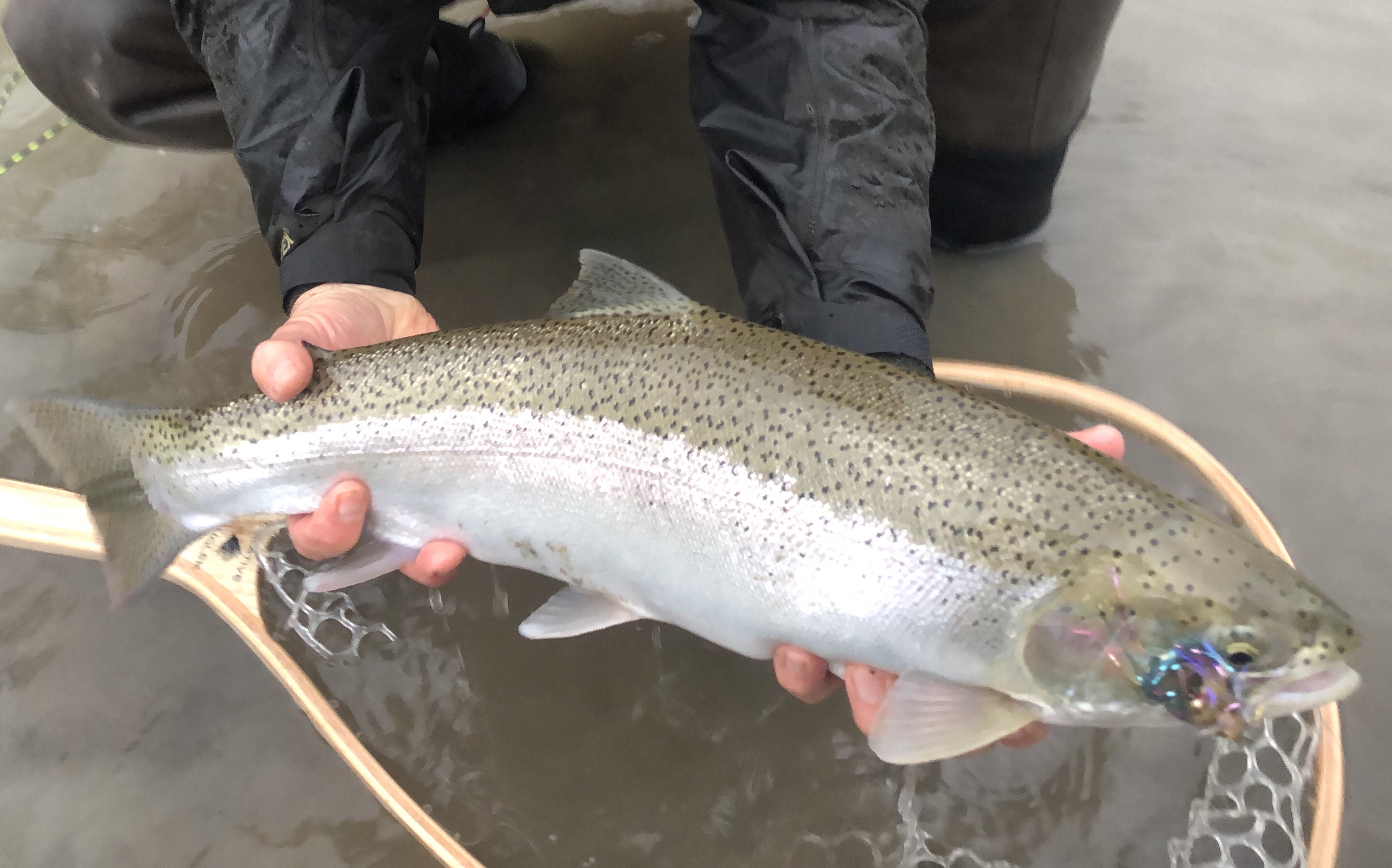 Solid fish on the hangover
Well we're marching along into fall. The fishing continues to be productive if you can adjust and know how to fish low, clear water. Over the past week, we've had ideal water temperatures for very active fish, along with the persistent low flows. In that time we've hooked fish skating dries, swinging clear floating or clear intermediate polys, and even a tip here and there. Despite the low flows, there are good numbers of fish in the river.
The game is stealth mode. If you're going to swing a sinking tip, do it early before the sun gets on the water (if it's a sunny day). Once the sun gets up, back down to clear tips, and long leaders. Natural colored speys are working well. Don't be afraid to skate a dry in choppy pockets. Now's the time to get surprised. Case in point, Jeff was fishing around us. He came to a pool that had been worked through by indicator fishermen and spey fishermen and hooked and lost one on a skated dry. That fish had seen pressure. Yet it still ate off the top. And not just once. The fish ate it twice in the same swing before he hooked it the second time. Unfortunately, like a lot of dry eaters, it threw the hook early. I don't know what it is about fishing that way but you land a lot less than you hook and you hook a lot less than you rise. Props to Jeff for at least sticking his first on the dry.
Looking ahead, we got weather coming through. Hopefully it will really get things rolling, though I don't mind the conditions as they are if you just adjust a bit. But more water will help bring more fish in and get the ones already in moving up higher. That will help the fishing.
Tight Lines,
 - D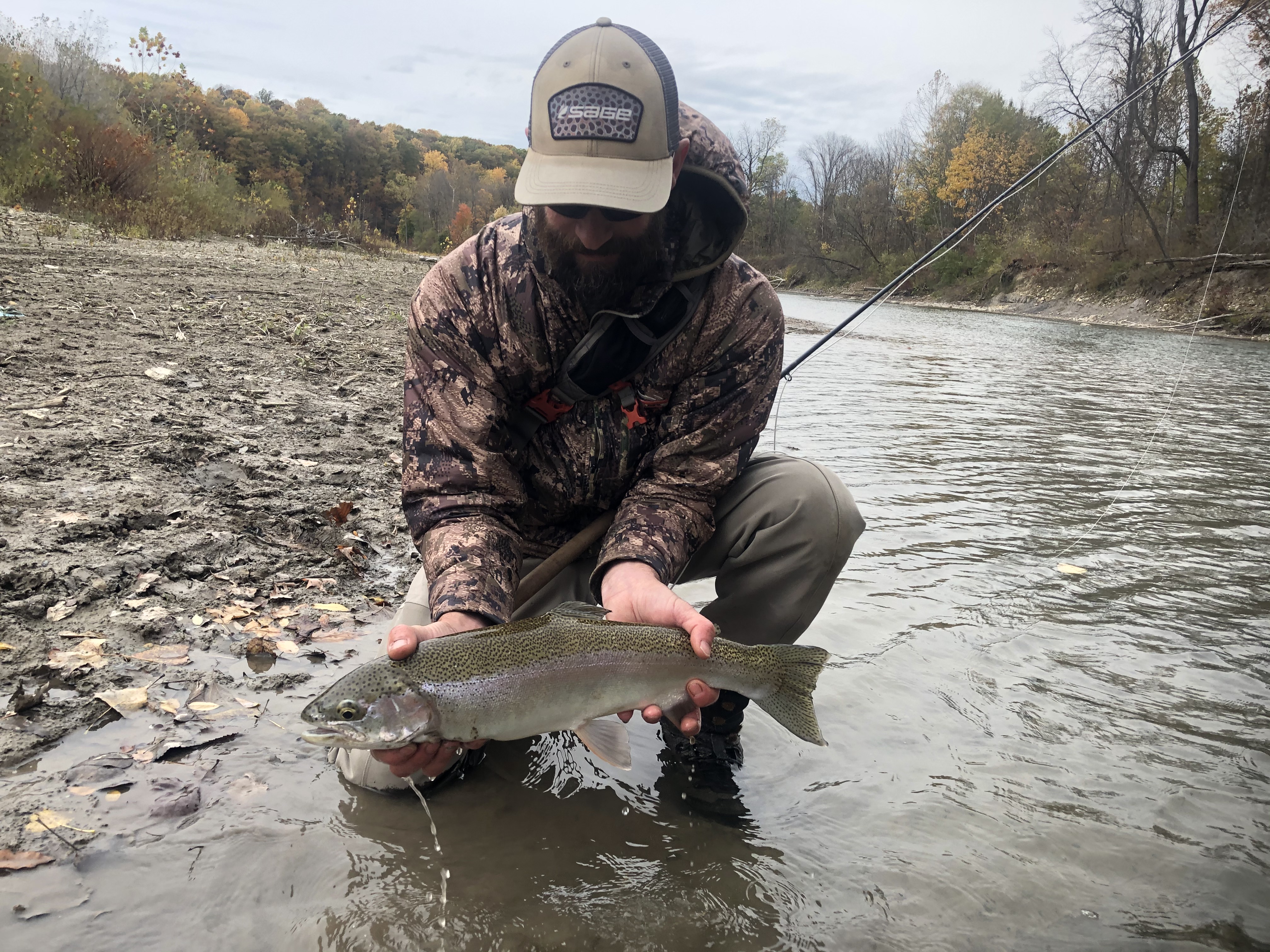 Jeff with his first of the year 
Categories: Spey fishing, Steelhead, Cattaraugus Creek fishing
/