Shopping Cart
Your Cart is Empty
There was an error with PayPal
Click here to try again
Thank you for your business!
You should be receiving an order confirmation from Paypal shortly.
Exit Shopping Cart
Guided Fly and Spey Fishing Trips for Steelhead and Brown Trout with
| | |
| --- | --- |
| Posted on October 5, 2020 at 10:55 AM | |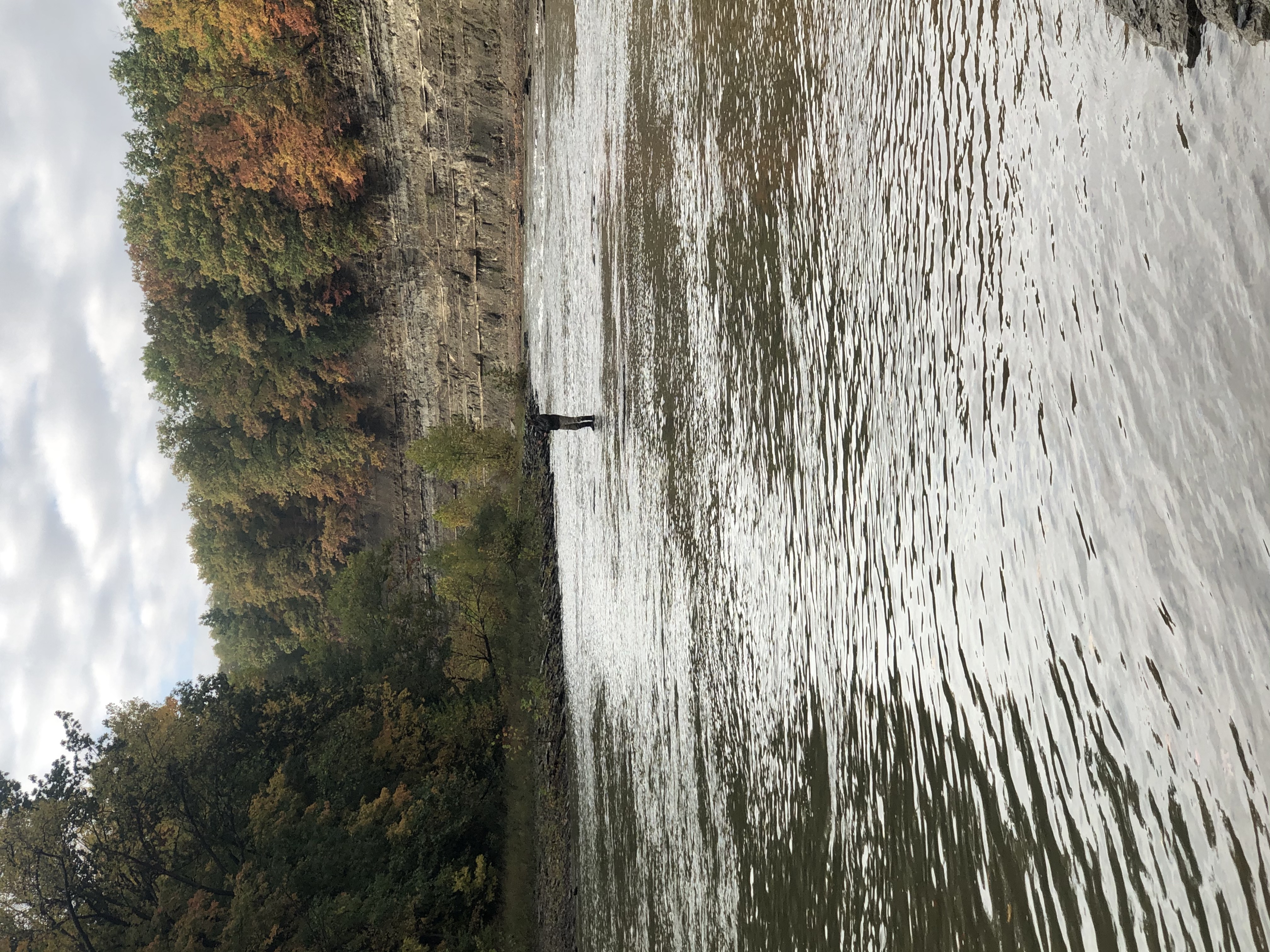 My dad working the head of a familiar run
Well made it out for the first time this year, if only for a few hours in the morning with my dad. With drought conditions towards the second half of September, while I thought there'd be a fish or two somewhere, wasn't sure how many fish would be in. And overnight before getting out we got much needed rain, but it dirtied up the river quite a bit, while not adding excessive volume to the flows. But my dad doesn't get as much time to fish as either of us would like, so you have to make the best of it.
Went to an old standard for me, and we worked it over. With visibility somewhere around 14", it wasn't prime, but it is a spot that holds fish. My dad worked it through with a light tip and bigger fly and didn't get so much as a bump in the money spot. Then a good fish rolled a couple times. I fished through with a long belly, floating poly, and a smaller wet in blue and black but didn't get bumped either. Then I put on a natural colored bucktail minnow. The fish rolled a couple more times in the bucket. I swung out there and got a grab. I didn't set on it because I didn't feel weight on the line, but then he was still on there and trashing the surface with rolls so that when I finally did set it was too late.
Trouble with fishing light lines in slow water is sometimes without good water current pushing your line, a fish can grab and still be on the line but all you feel is the sharp pluck, especially from a good distance away. My casts were out there, so there was a lot of line between me and that fish. I can sit here and armchair quarterback what I did wrong. But getting a nice grab on the floating line is fun, and having a fish take in off conditions that way is even better. Seems like every year I feel more confident fishing that way. To be sure, the fly was lightly weighted, but it would still have been in the top half and not scaping bottom. Then a bit later I got the consolation prize of a smallmouth. And right after that my dad hooked and lost a fish at the head of the run.
We checked out a couple other places. Cast a bit, but we only had a few hours and had to call it before noon. But still, was a great time. Glad to see some fish have made it well upriver even before the rains came. Should only pick up from here.
Tight Lines,
 - D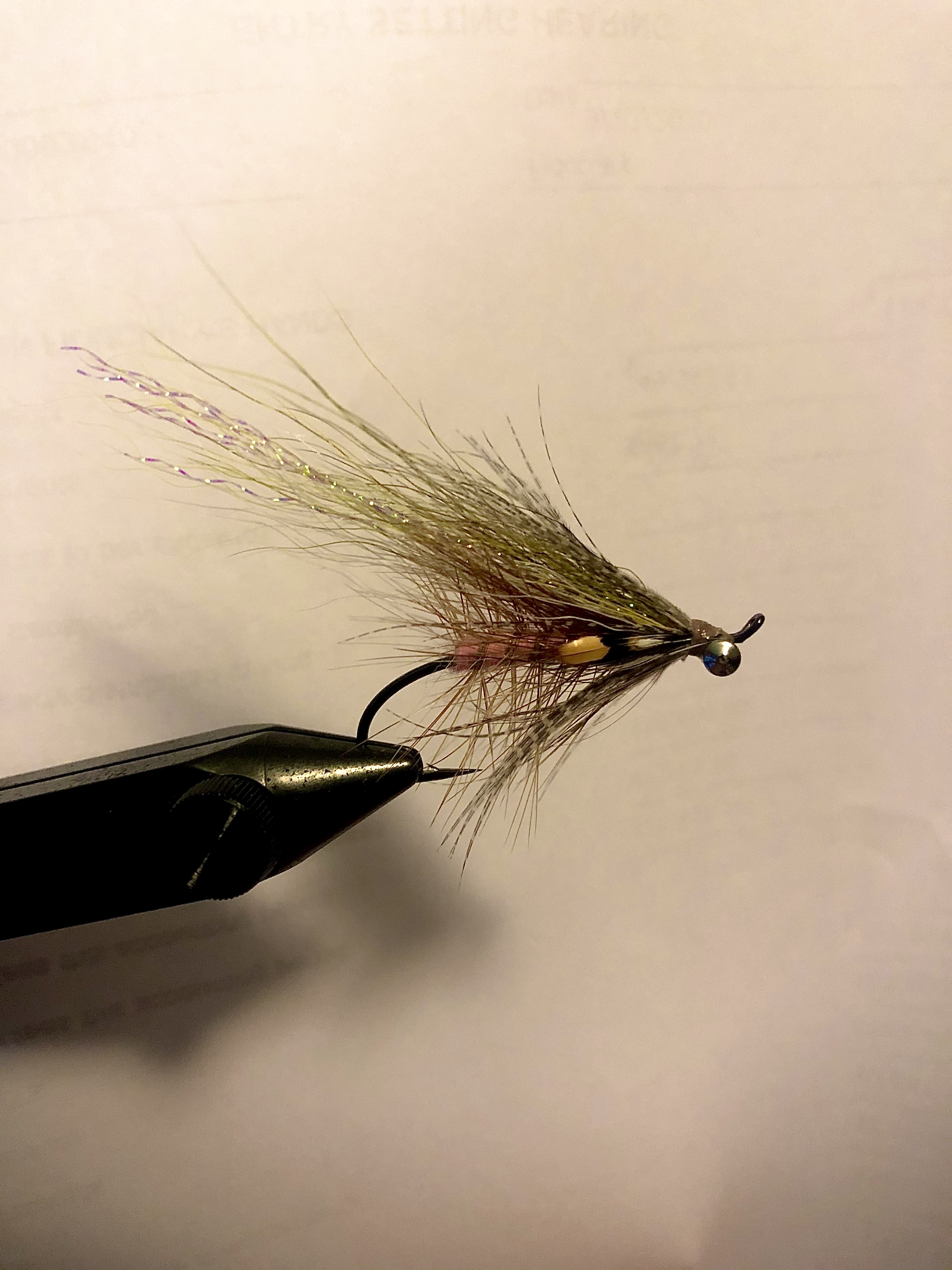 My natural bucktail minnow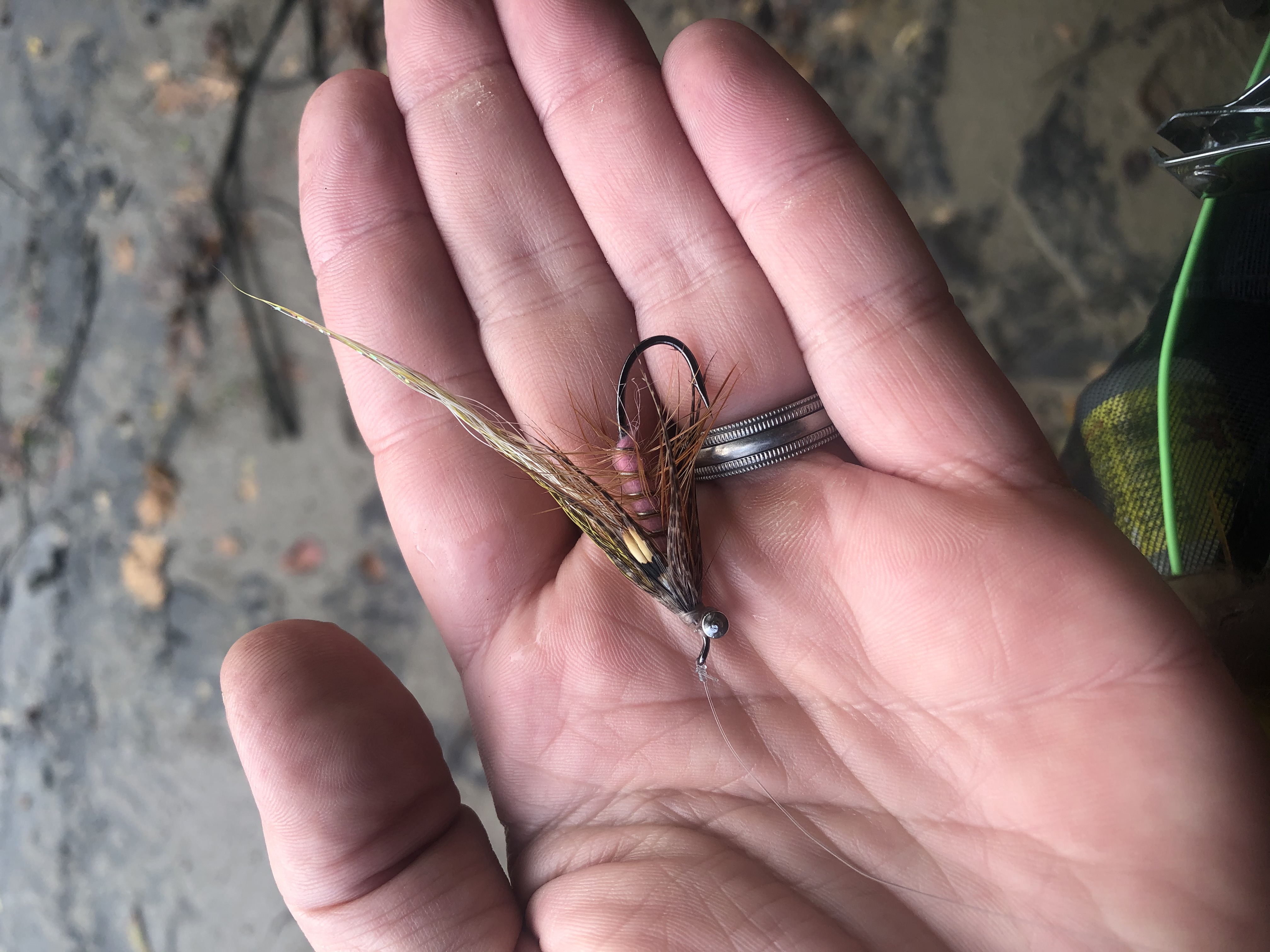 After the take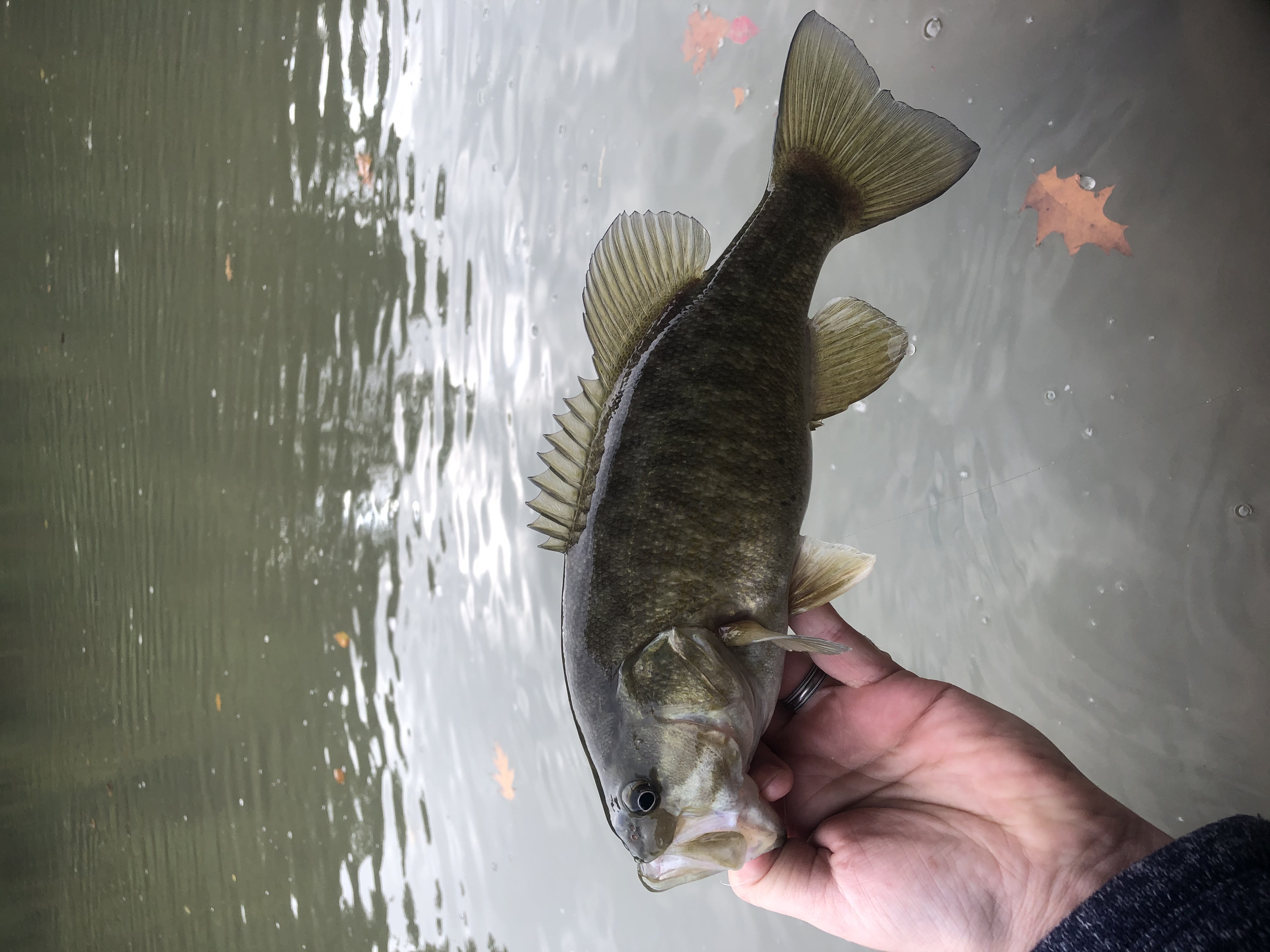 Decent smallmouth from 90 feet away
Categories: Steelhead, Spey fishing, Fishing reports
/