Shopping Cart
Your Cart is Empty
There was an error with PayPal
Click here to try again
Thank you for your business!
You should be receiving an order confirmation from Paypal shortly.
Exit Shopping Cart
Guided Fly and Spey Fishing Trips for Steelhead and Brown Trout with
| | |
| --- | --- |
| Posted on October 28, 2019 at 2:10 PM | |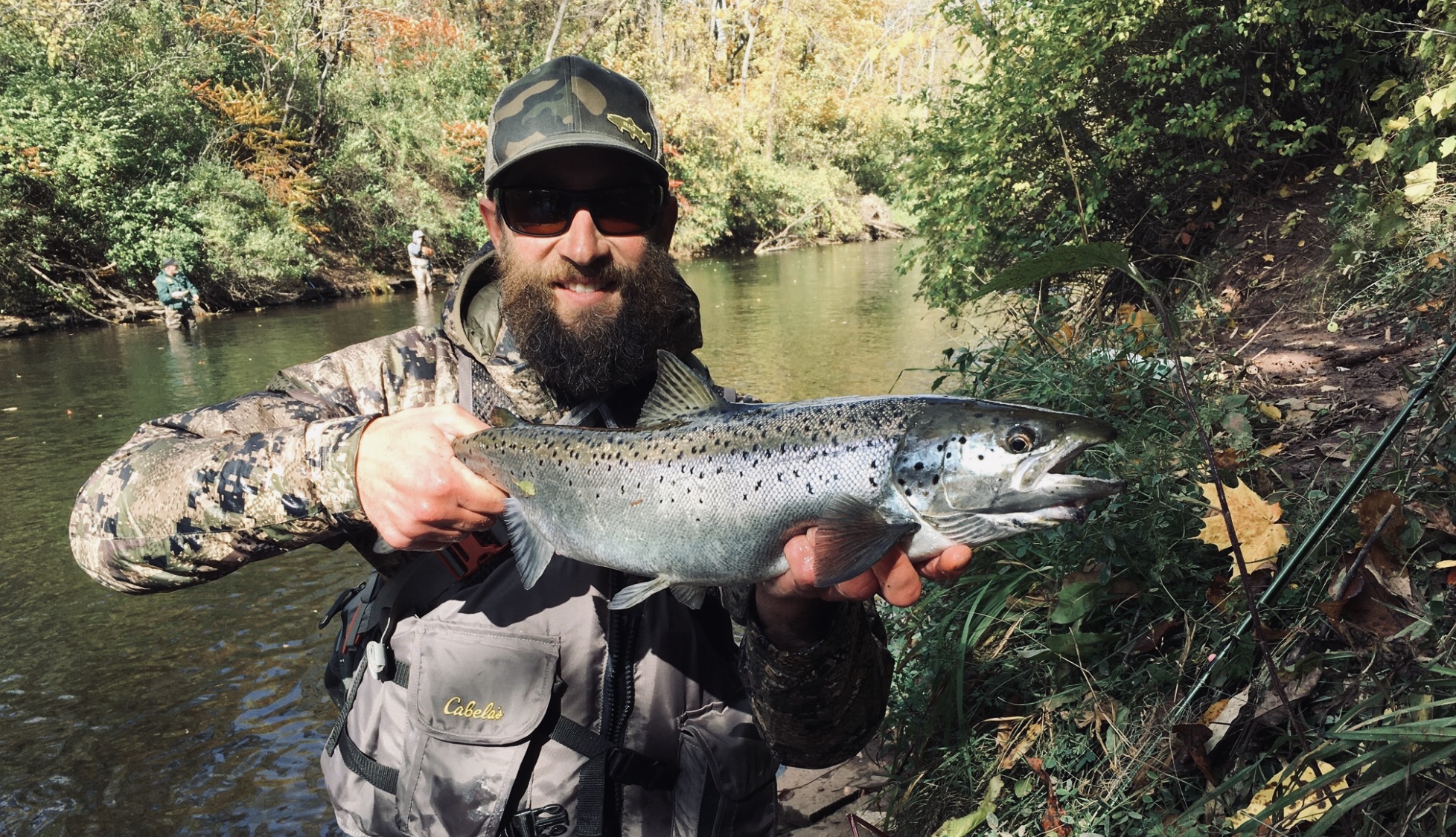 Jeff with a sweet Atlantic salmon!
The fishing this past week has ranged from very productive to working for a few fish as water levels have fluctuated from lower and clearer to high and stained. The Catt has fished on an off over the past week, with a weather system that came through Tuesday dropping about a half an inch of rain and muddying up the water for a few days. When it dropped, fish the fish in the river from before pushed up and fresh fish pushed into the lower stretch.
The smaller creeks all saw at least a little push on the high water, and fish can be found throughout each of them, though numbers still seem a bit lower than normal for this time of year. I attribute this to the low water and warm temperatures that persisted until about the second week of the month. Based on what I'm seeing, it seems like we're running a week or two behind schedule, which makes sense considering the foregoing.
The Ontario creeks all have fish in them, some more than others. The larger systems like the Oak and 18 Mile have the most due to the more consistent waterflows this fall. We have been pleasantly surprised by the numbers of Atlantics around this fall. Usually we see a couple darting around in the rivers each fall, but this year seems like there are a lot more around. That's really nice to see, and I hope that New York really develops this program. The kings seem to be struggling a bit, and I'm concerned that my predictions from September 2017 about an imbalanced predator-prey population are going to really manifest themselves in the next two or three years. Alewife populations are still really low and there have been a lot of mouths to feed over the past two years. The silver lining in that is with less king salmon, it seems the Atlantics are starting to flourish. But only time will tell.
Anyways, to sum it all up, the fishing is decent but not great. It should be getting better with each passing weather system that moves through, but the Catt will likely become more hit or miss as is usual this time of year. And I'm optimistic to see what the future holds.
Tight Lines.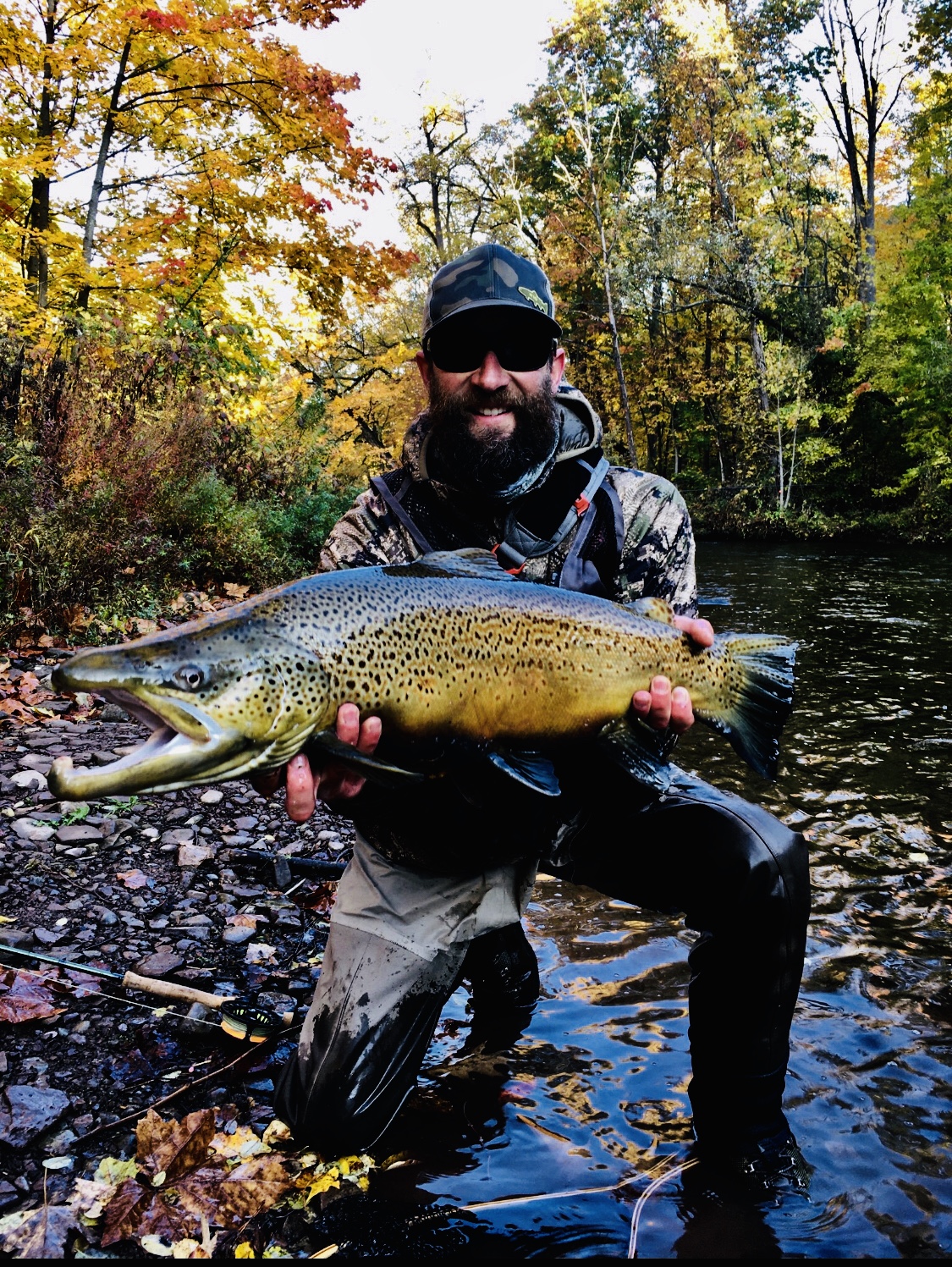 Monster brown!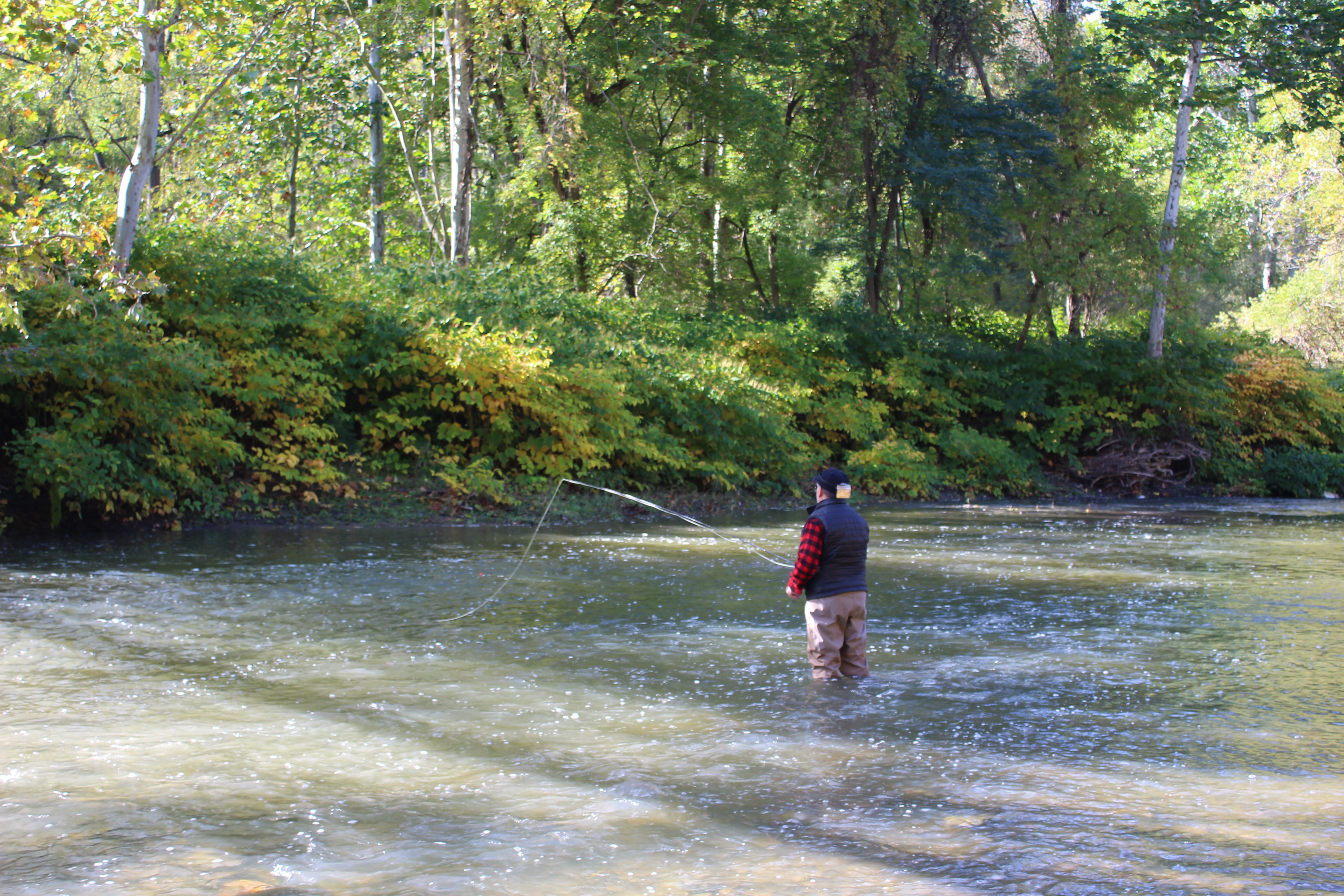 Working a run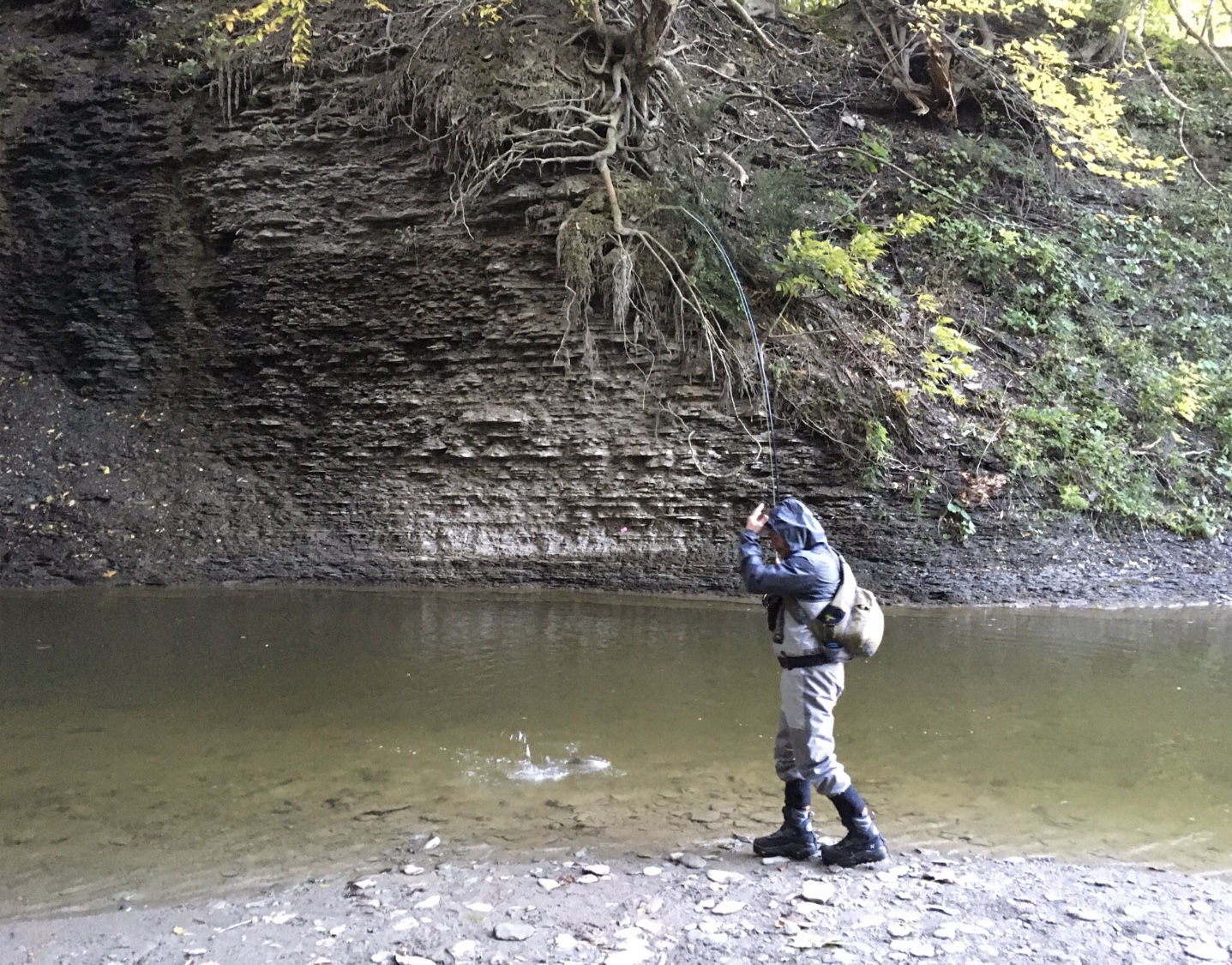 Hooked up!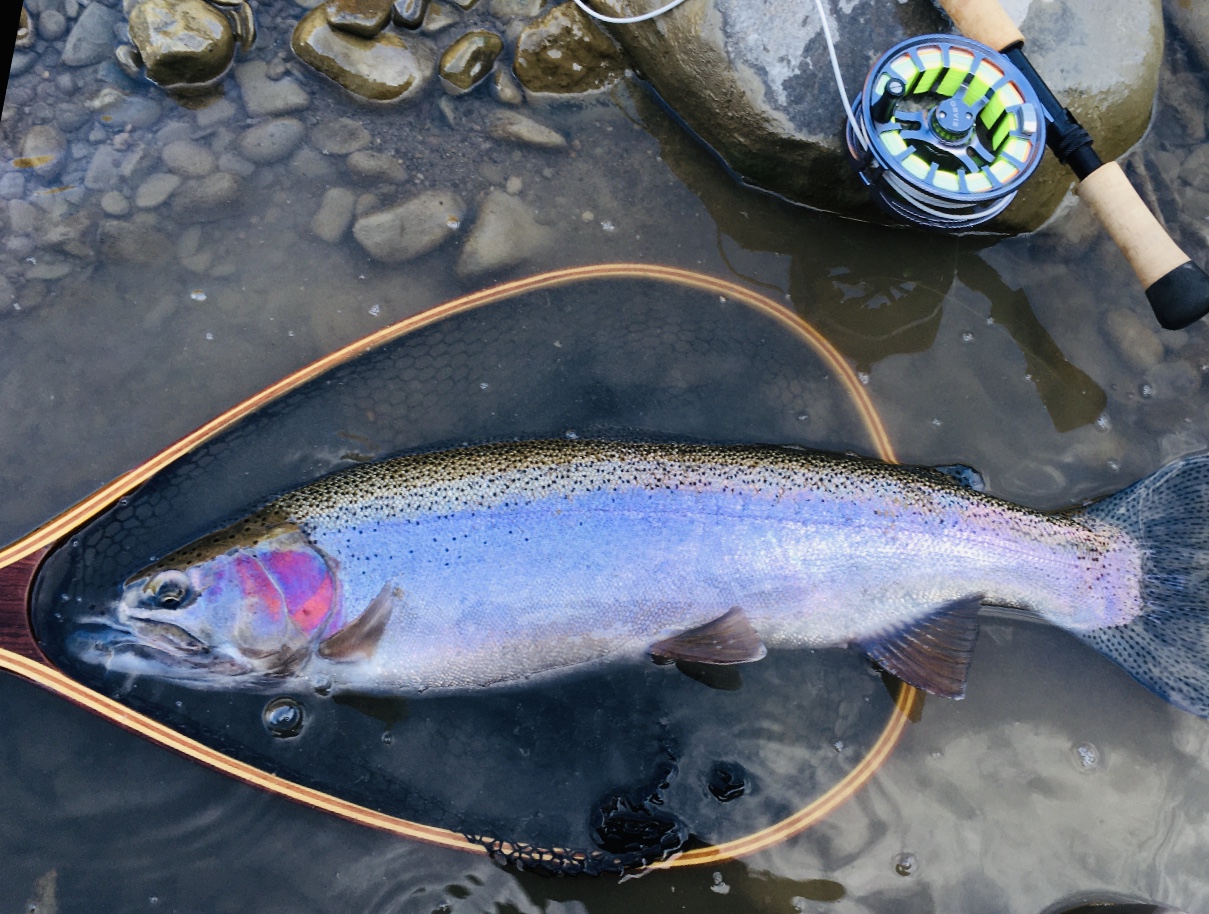 The beauty of fall
Categories: Fishing reports, New York, Steelhead
/