Shopping Cart
Your Cart is Empty
There was an error with PayPal
Click here to try again
Thank you for your business!
You should be receiving an order confirmation from Paypal shortly.
Exit Shopping Cart
Guided Fly and Spey Fishing Trips for Steelhead and Brown Trout with
| | |
| --- | --- |
| Posted on September 24, 2017 at 6:40 PM | |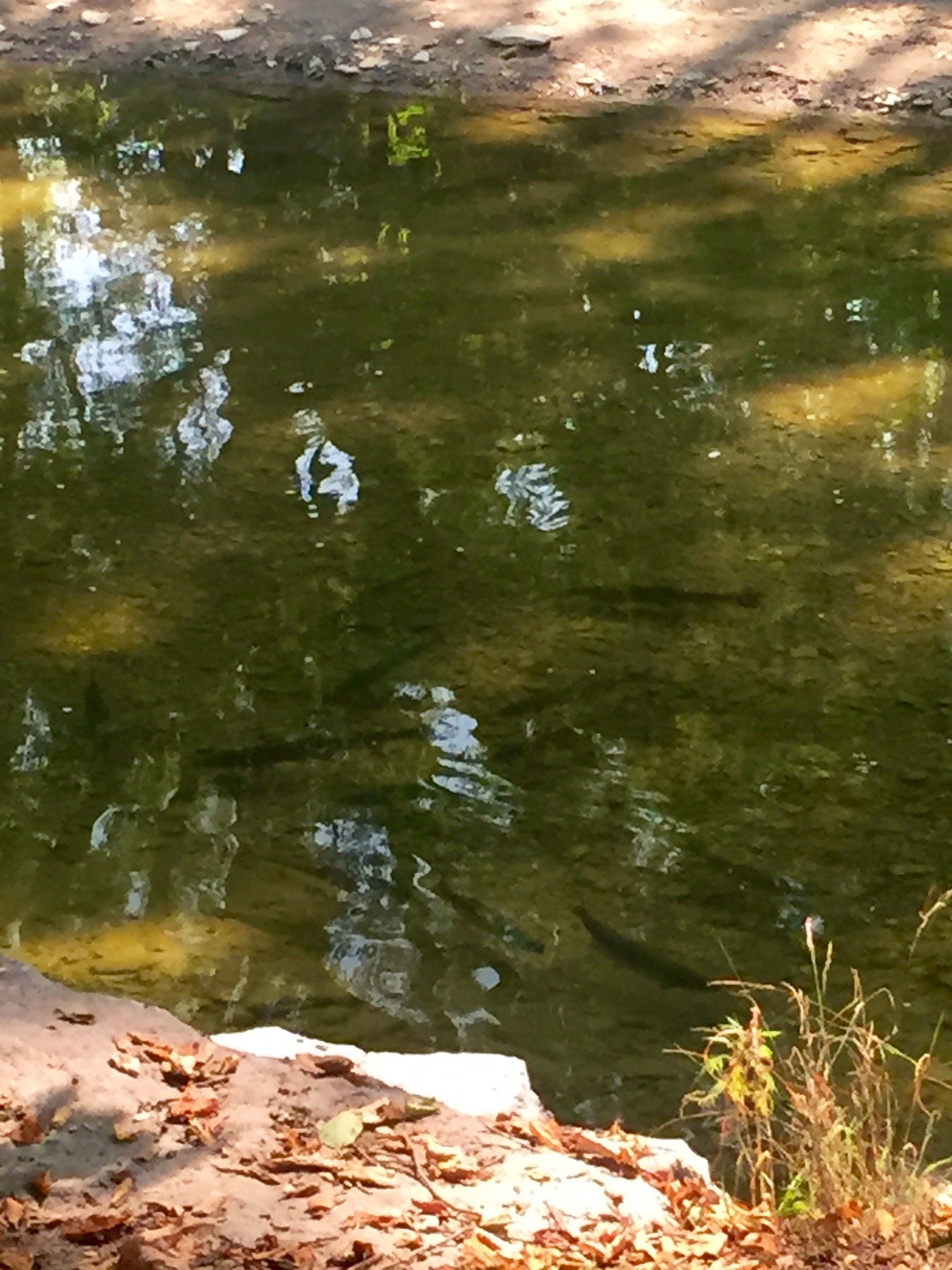 Check out this fresh pod of 2 and 3 lake year fish
Well took Steph and Piper out to the lake to check things out. We stopped at a couple smaller creeks. These smaller creeks generally flow a bit cooler than most of the bigger rivers due to the better canopy coverage. Still the water temperatures ranged from 68-73 degrees- way too warm to fish steelhead. 
Saw a total of 27 steelhead spread out in the lower pools of the creeks. One pod had 15 fish in it. Plus there was a lot of fish out in the surf chasing bait. I'd see the shiners getting kicked out into the air by swirls. Of the fish I saw, all but 2 were 2 and 3 lake year fish, fish that ran between 5 and 10 pounds. The biggest fish looked to be between 10 and 12 and he was a bruiser male that swam right in front of me in the clear water.
This is good for a number of reasons. Again, usually the first push we see is 1 and 2 lake year fish that run 2 to 6 pounds or so. My guess is the fish that I saw were the first part of the second push of fish. Again, this means that when the water and air temps cool off here mid next week and we get a little water, it might be worthwhile to check out the middle sections of the rivers. That first push of smaller fish generally runs pretty hard and fast upriver, and I'm guessing those were the fish I saw rolling in the pools around labor day. So they should be making it upriver, and away from most of the fishing pressure for a little while. This is fun because you can get into some really fun fishing for aggressive fish with relatively light fishing pressure, and those first run fish are generally really aggressive and can be caught all through the water column if thats the way you want to fish.
Not to harp on it, but it is really, really hot out there right now.  The catt hit 78 in Gowanda today. That is a lethal level for adult steelhead for short term exposure (6 hours). Now that is surface temperature and the bottom of the bigger pools will run cooler, but it's just not the time to fish. It gets cooler in four days. As I was leaving one spot, I saw a guy and a girl walking in with fishing rods. With water between 68-73 degrees, it is really easy to play a fish to death.
But on to my prediction for the fall. We had back to back warm winters. The salmon have really thrived in Lake Ontario and Lake Michigan due to good bait. There is no reason to believe that the bait in Lake Erie fared any worse, and from what I've seen last spring (fish up to 15 pounds) and the fish I saw today, I'd guess that we're in for a good fall season. Seeing those bigger fish this early is a really good sign. We generally see the biggest fall fish in the Erie creeks run in November and December. Last fall I saw a pic of a 36" fish caught out of a Lake Erie though our overall numbers were lower, and last spring we caught a 34". What this means is that with the bait available, fish should have grown pretty well over the summer. So keep your eyes open for a good fall run this year with good sized fish in the mix.
And give them till next weekend to start fishing for them again. We're almost done with the heat.
Check out some of the other pics I took: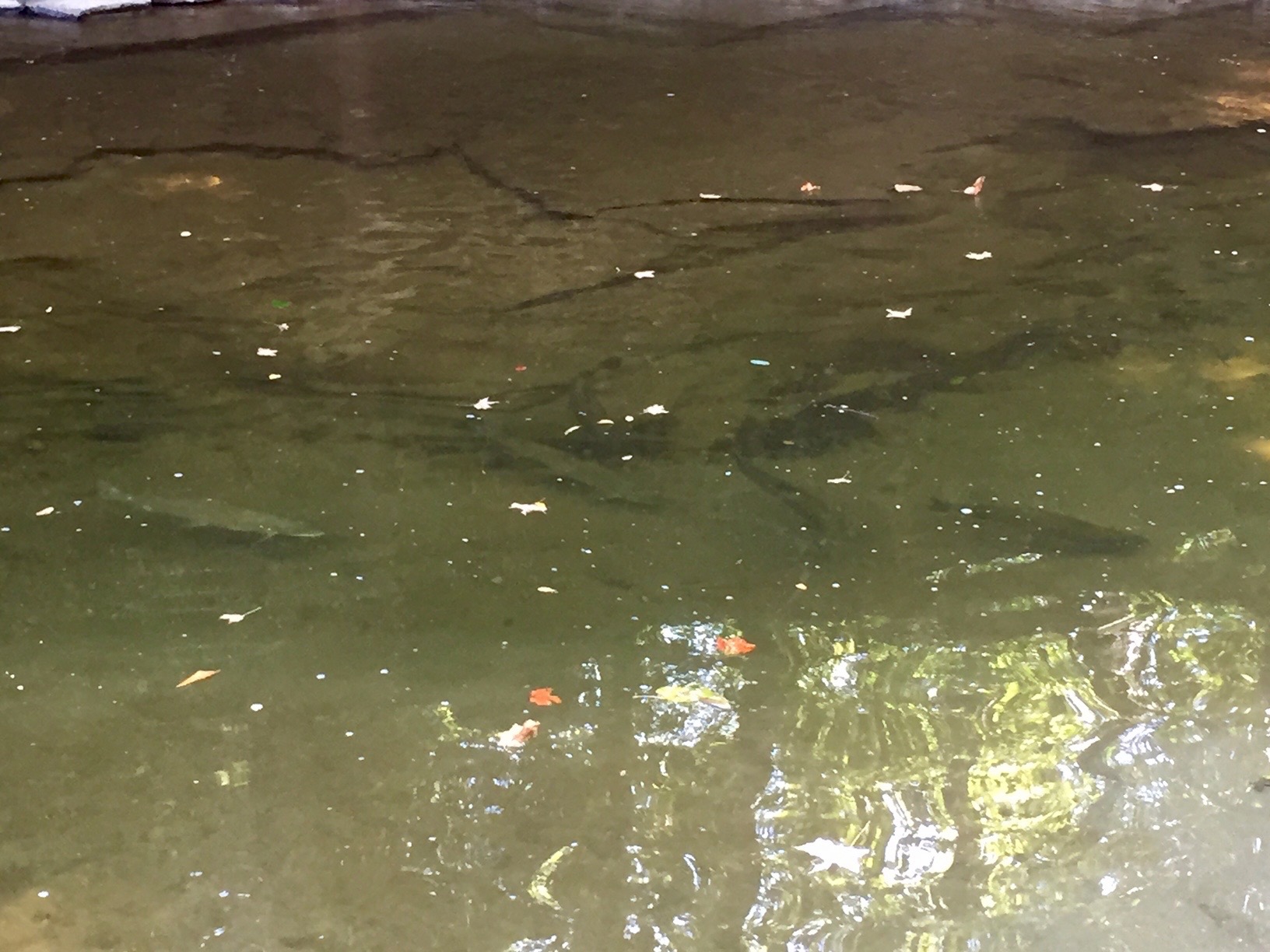 Nice couple fish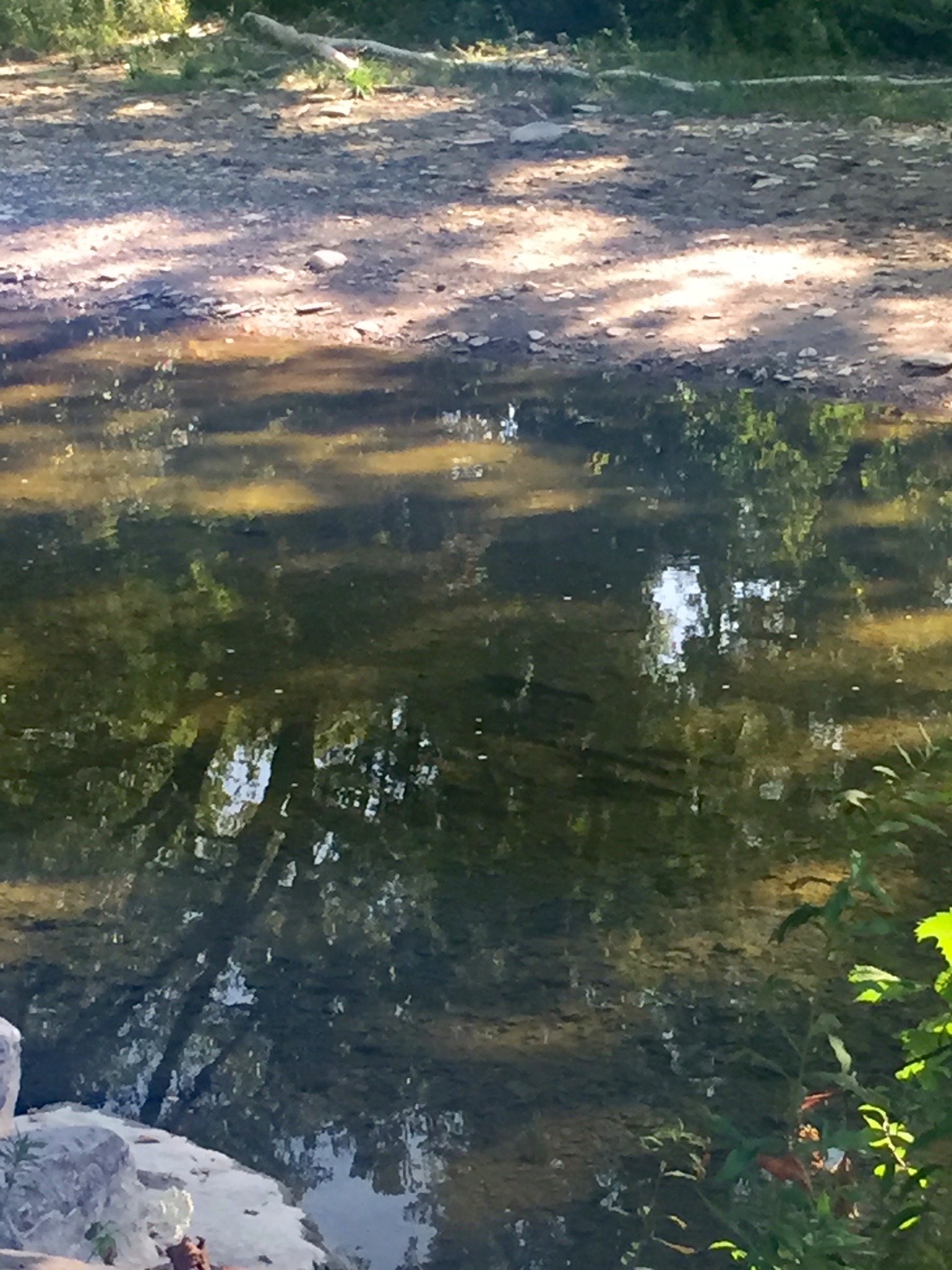 Good pod 
Tight lines
 - D
Categories: Steelhead, New York, Fishing reports
/