Shopping Cart
Your Cart is Empty
There was an error with PayPal
Click here to try again
Thank you for your business!
You should be receiving an order confirmation from Paypal shortly.
Exit Shopping Cart
Guided Fly and Spey Fishing Trips for Steelhead and Brown Trout with
| | |
| --- | --- |
| Posted on December 9, 2015 at 5:05 PM | |
Over the past few weeks, we have experienced very good steelhead and to a lesser extent lake run brown fishing. There are solid numbers of fish in every river as we speak, and with mild temperatures and rain in the forecast, the next few weeks should be fantastic fishing!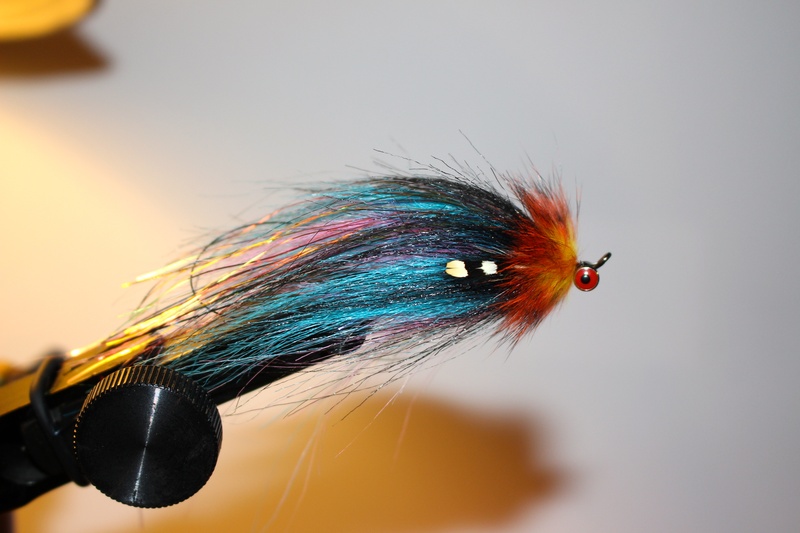 Tying Demo- Whiskey Hangover (AKA Black & Blue Steel). This is one of the best big river steelhead flies in my arsenal. 
Materials:
- Medium hookshank and intruder wire
- Weighted Eyes
- UV Polar Chenille
- Peach or orange chenille
- Pink, Blue, and Black Craft Fur
- Rainbow Flashabou
- Jungle Cock Swords
- Yellow and Orange Barred Rabbit Strip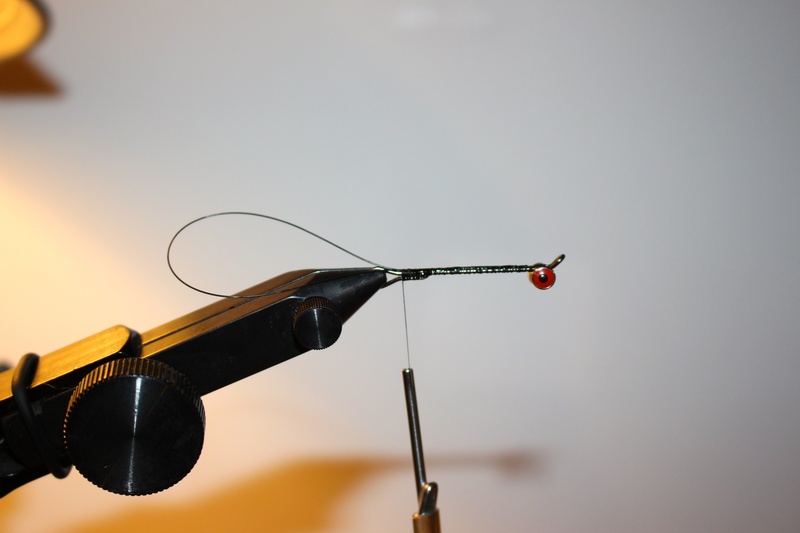 Step 1. Tie in the intruder wire and weighted eyes. A lot of people like to fold over the wire and tie it back down, but I tie it in with loose wraps and then glue it to the shank so I don't waste the wire.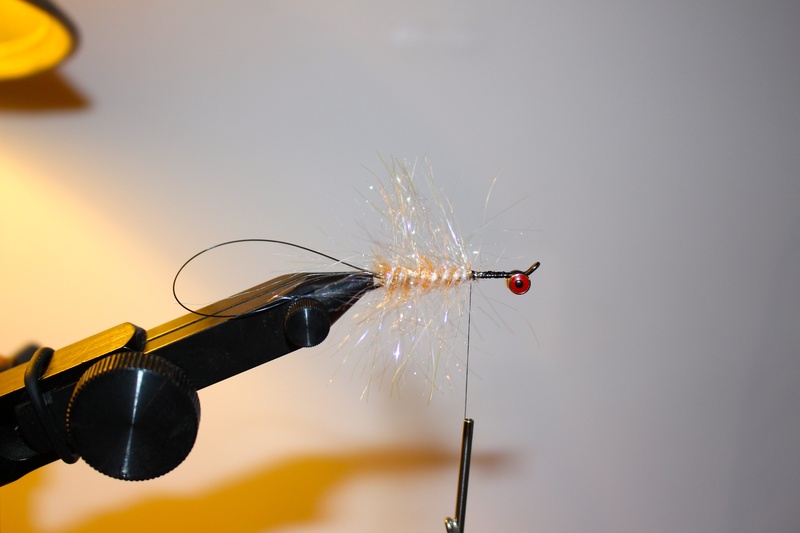 Step 2. Tie in the polar chenille first, then the peach chenille. Wrap the peach chenille about two thirds the way up the hookshank, then use the polar chenille as hackle through the peach chenille.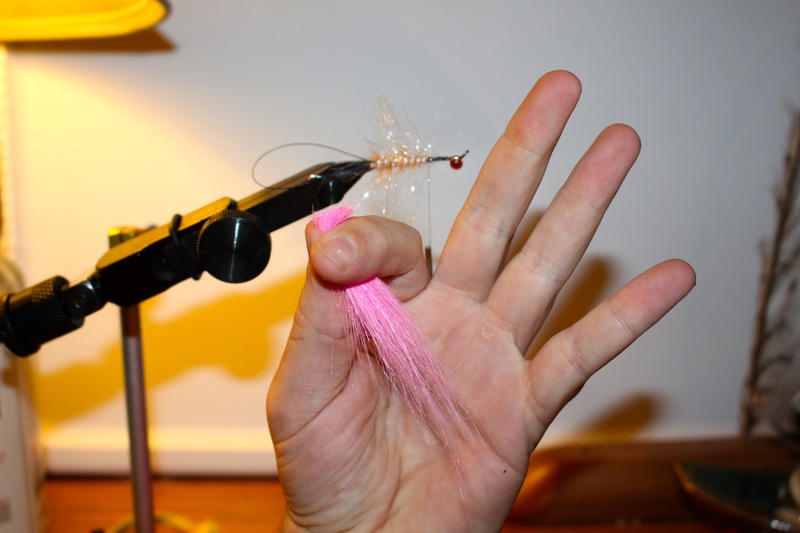 Step 3. Cut off a chunk of pink craft fur.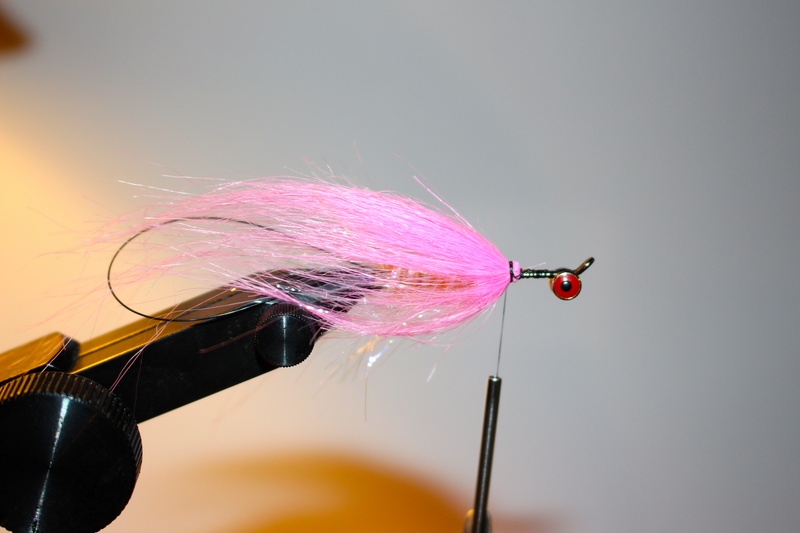 Step 4. TIe the pink craft fur in backwards (so it hangs over the eyes) then fold it back over the shank and tie it down.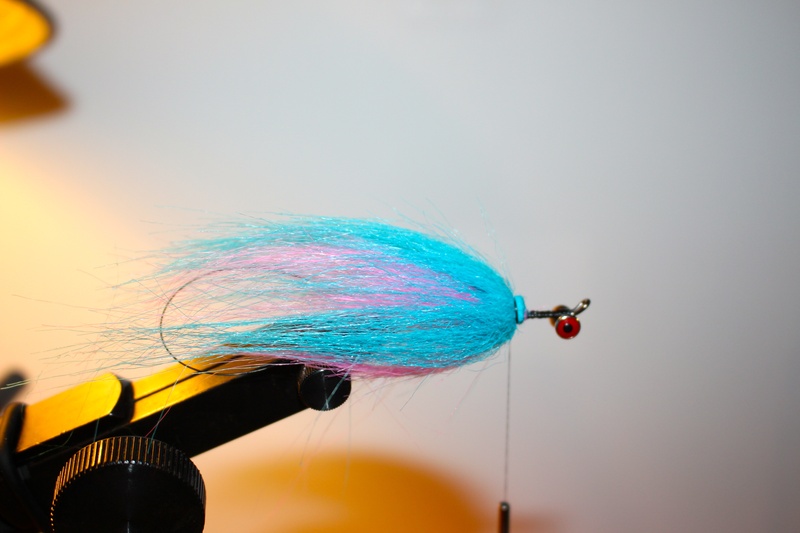 Step 5. Cut off a larger chunk of blue craft fur and repeat the process.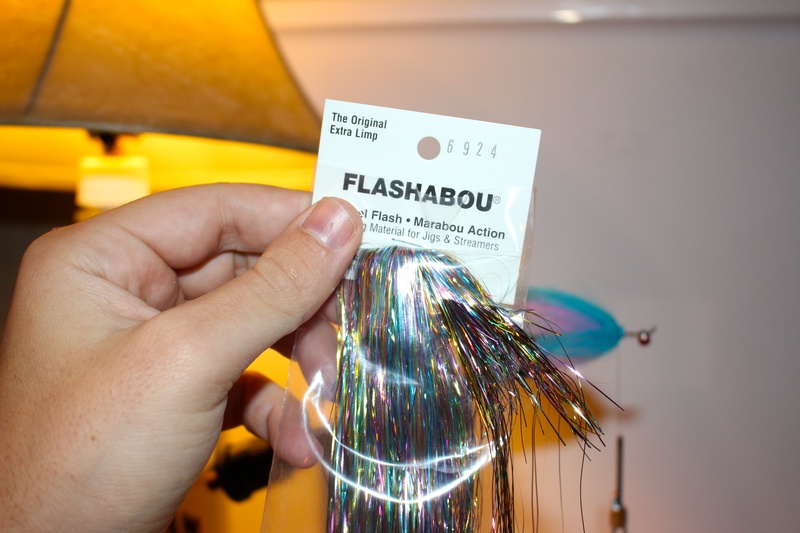 Step 6. Cut off a chunk of rainbow flashabou (around 8-10 long strands).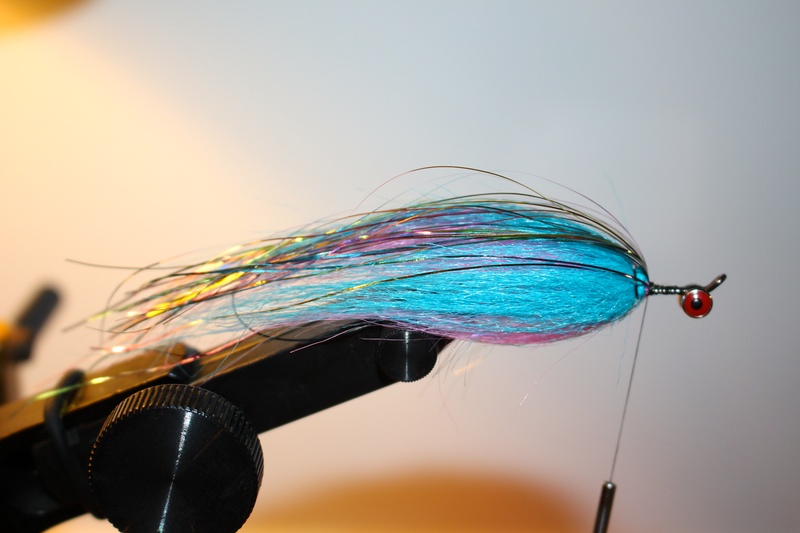 Step 7. Tie the flashabou in half, then fold the forward section over the hookshank.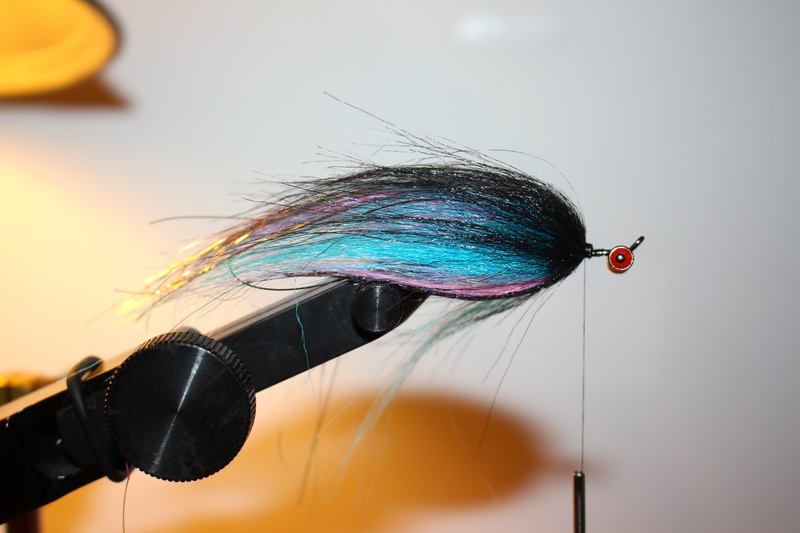 Step 8. Tie in the black craft fur the same way as the pink and blue craft fur.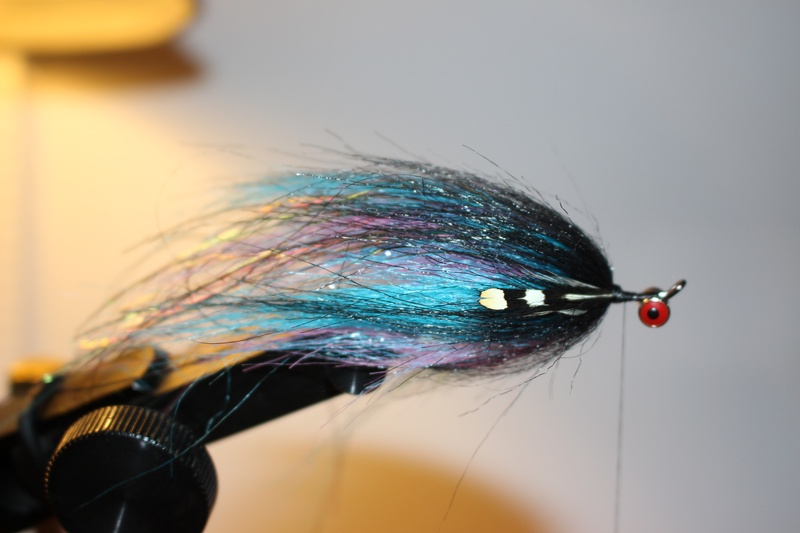 Step 9. Tie in a pair of jungle cock swords. I like to strip the fibers off the quill so then I can fold the quill back and lock it down tightly.
Step 10. Cut off a chunk of yellow and orange barred rabbit fur from the pelt (or strip), and spin it in a dubbing loop. (The photo is before the fur has been spun).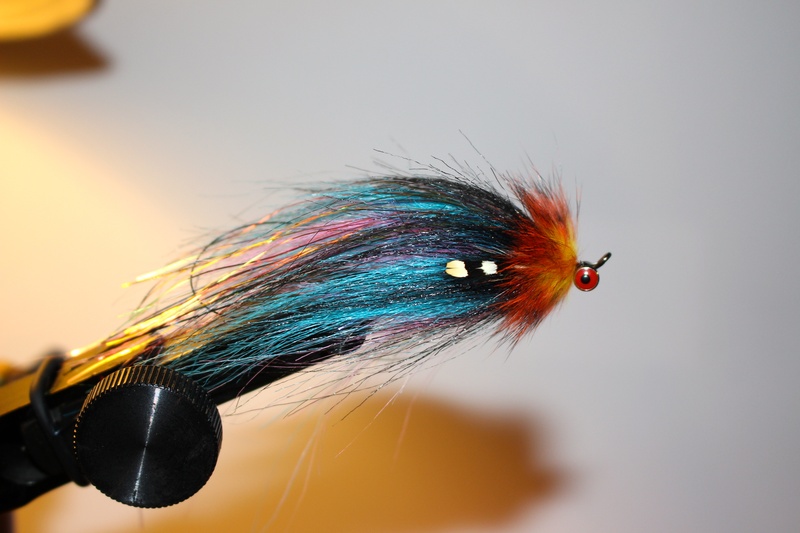 Step 11. Wrap the spun fur behind the eyes and tie it in. Glue when done. (Finished product shown).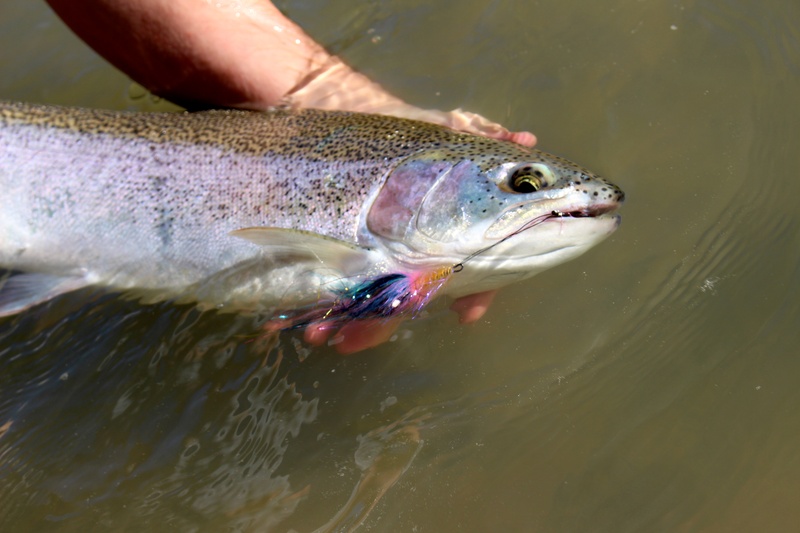 Step 12. Swing up steelhead.
Categories: Fishing reports, Tips and tricks, Fly tying
/